---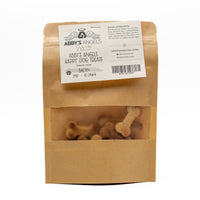 Our happy dog treats are a great option of pet owners on the go.  The treats offer the easiest delivery option for owners and are easy to travel with.  Our treats are grain free, and contain 5mg of full spectrum CBD oil, in every treat. 
2 Flavors: Bacon or Turmeric 
Great for whole body wellness, and joint pain.